on top of that, i REALLY dont know if i can handle being in a car for 2 or 3 days with her. shes gonna drive me crazy!!

but on a BETTER note... im gonna hang out with alex again either tuesday or wednesday. :) hes great!

OHHHH, i went to caesars for the first and 2nd time. i went two days in a row and spent all togeter $15. i didnt win anything :(
one of these days i WILL play at least one round of craps though, it looks fun! the 2nd time i went, kellie won $30 on penny slots, lol.
im not a big gambler cuz i get bored easily, but i do liek walking around watching others play. and of course i LOVE the free soft-dinks :P

ok, bedtime... everyone have a great night!! ill have to explain my hiking plans in my next entry, even though some of you all already know about it!!
i was sleeping peacefully and my sister calls and wakes me up. shes coming down here this weekend from arizona for graduation with her husband. chris actually has to stay here for several weeks and jennifer has to be back at law school in arizona by june 1st. which means, i have to drive to arizona with jennifer and hang out there for a day or two (my aunt and cousins live there) and fly back home all by myself. ive flown soooo many times but never by myself. i just think its really scary!
Current Location:

at my computer

Current Mood:

terrified

Current Music:

adult swim


1. I'll respond with something random about you
2. I'll challenge you to try something
3. I'll pick a color that I associate with you
4. I'll tell you something I like about you
5. I'll tell you my first/clearest memory of you
6. I'll tell you what animal you remind me of
7. I'll ask you something I've always wanted to ask you
8. If I do this for you, you must post this on yours


RYAN-- my challenge? so.. i dunno if im not being picky or what but it might just happen. ill tell you more later :)
your question for me? no.. im not going, itd be a little too weird.
WHO WANTS ME TO...??
Current Mood:

busy

Current Music:

grounded for life on TV
We got an awesome spot that had to of been about 10 feet from the sidewalk near the river. we were camped out right next to the group from BSU and they kept offering us food and knew Leah and it was great!
Later on Alyssa and Evan came down with us and then Kristen and Bilson. We were supposed to meet up with Steven but i didnt have his number and he sent me a message ON saturday so it was too late then :(
I did see a couple ppl i went to highschool with but didnt care to talk to and went up to visit Ryan. We also needed some silverware so we had to go visit the ppl at Joes ie. Wendy and Elizabeth!!
The airshow was pretty awesome. gotta love the Blue Angels! Me and Kristen had to run to the Port-a-potties and while we were gone we missed the air rescue thingy :( but its ok becuz they performed on the other side of the 2nd street bridge this year.
Zambelli did the fireworks this year so they were excellent as usual! Last year just sucked becuz they werent the company that did them.
we ended parking about 10 blocks away and walked. we parked around washington and wenzel. the walk back wasnt near as bad as it was there. lets just say.. next year we are sooo bringing a wagon!!
Over all, it was really fun and cant wait till next year! but i CAN wait for the sunburn. ill have to get pics from sam and post them later.
I got my Justices spring pics heres just one of her..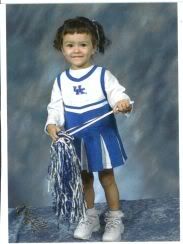 its our little Wildcat Cheerleader!!
i went with Jeff today to see Silent Hill. it was a HUGE disapointment. I played the game sevral times and the game just really scares me but the movie is just gross and isnt disturbing or scary. if you like the game, DONT WATCH THE MOVIE!!!
well thats it for my update for now.
First off, i wanna talk about Thunder. It was sooo much fun. Me and sam went down there Friday at 4am and camped out. This year they actually left the lights on for everyone so no need for laterns and flashlights :)
Current Location:

home

Current Mood:

groggy

Current Music:

Suite life of Zack and Cody


Today when i got home my mom told me to look in a box on the dryer and tell her if the baby was dead or alive.
i was a little freaked out but looked anyways. the tiny baby bird poked its head out and started to just squawk so loud. it was the cutest little thing.

my mom had found it lying on its back away from the birdhouse so she brought it inside to nurse it back to health. its been working and hes just such a little pig!! but hes sooo adorable.

HERES THE TWIST...

i went out there again to see if her other babies were ok and try to look in the birdhouse and found some huge ass ugly bird sitting on top and 4 more babies on the ground dead. i swear i wanted to kill that big ugly thing but he flew away. so now the mom came back and doesnt have anymore babies left and the ugly bird keeps trying to chase her away :(

at least one baby lived!!
In our backyard we have a birdhouse thats been takin over by a mother Swallow and her babies.
Current Mood:

angry
these storms are making me really mad! i havent gotten to play tennis since monday, no... wait.. tuesday. either way, IM STILL GOING CRAZY!!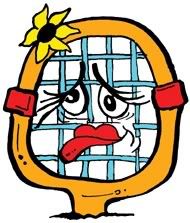 so ill be working back at the shack starting monday. im already dreading it. ill tell u what though, anytime the managers try to treat me like i know what im doing and tell me to run board or quote or something im gonna say "i just started this job, i dont feel comfortable doing it" lol.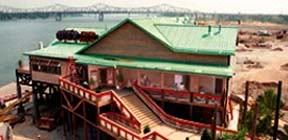 i cant wait till Quartez starts back up there again. it was fun when all three of us worked together, me, elizabeth, and quartez!!
i cant wait till this semester is done and over with. im still not sure where ill be going to school in the fall. i got accepted to UK but i dunno if i really wanna go there. i was thinking about checking out Lindsey Wilson College. Hell, maybe i should go to Murray. i was originally supossed to go there in the first place but then a month before school started i said forget it. man how i wanted to go there and major in music. and now, i have no idea what i want to do with my life :(
Thunder is saturday. the plan is to camp out the night before. so far the list includes.. me, sam, kristen, bilson, evan, alyssa, steven and a couple of his friends.
we'll see how that turns out though.
well, thats enough of an update for now!
Have a GREAT DAY EVERYONE!!
ive been reading my book, A.D.D, and i LOVE it. i highly recommend everyone to go out and get a copy!! Brad Listi is also coming out HOPEFULLY next year with a prequel to this book as a young lad. he says he still has to have it approved but there shouldnt be a problem.
Hope everyone has a HAPPY EASTER!
i helped dye easter eggs tonite with my brother and stepdad. it was really fun!! but the best part is my UK egg i made....
<td align="center">Margarita!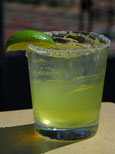 Your sex life mostly resembles a Margarita – You are passionate and imaginative and you have a very spontaneous sex life. You are likely to do (or have done to you) a lot of things on a whim.

Take this quiz at QuizUniverse.com</td>
<td align="center">You have a 61% chance of being abducted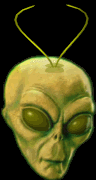 You have an above average chance of being abducted. You are into thinking about conspiracies and thinking for yourself – keep it up. But avoid going into the woods by yourself late at night.

Take this quiz at QuizGalaxy.com</td>
<td align="center">Your hottest bedroom accessory is yourself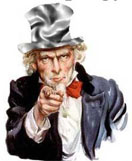 You are damn hot and you don't need anything else to help you seduce your man or woman. To you, the look of your bedroom comes in second to all of your bedroom activities.

Take this quiz at QuizUniverse.com</td>
Current Location:

at home!

Current Mood:

creative

Current Music:

*harry potter is on disney channel*


so last night was so much fun. i went to wendy and sams house where we had dinner and hung out for a while. wendy cooked the dinner and it was good. i had prime ribs for the first time ever and it actually wasnt bad. its kinda shocking cuz i cant stand steak at all but wendy, sam, and chip all MADE me try it.

at about 8:30ish we get a phone call from brittany telling us how the TBS volleyball game had to be forfitted because lindsy and stephanie got in a car wreck. they are both ok, just a little shooken up. lindsy's trunk is completely smashed in though :(

since the volleyball game was canceled brittany decided to go with us to Howl @ the moon. so we waited on her and left for the bar. it was really a lot of fun and it was completely shocking seeing CHIP in a bar!! it was his first time ever being in one, too bad we forgot our cameras so we couldnt take pics. wendy and chip had to leave earlier than us so we stayed around and had some more drinks.

we called rebecca to see where she was at and if she was still working. she was so we went over to red star to visit (and get drinks). she really wasnt doing all that much so she was able to talk to us. she made us a Honey dew which was REALLY good. its a kind of martini.

wendy came to pick us up and we went back to sam's. brittany still had to write a paper that was due the next morning so we helped her with that and brendan came over to hang out for a while.
then we decided to go for a walk... we walked past lindsy's and decided to call her and see how she was doing,she was STILL at the hospital in the waiting room. she went to UofL, she shoulda went to nortons but oh well. she told us to go around back and look at her car though so we did and sam took pics. her trunk looked awful, a truck had rear-ended her.

we ended up back at sams finally after walking forever. we started on 4th street and walked to central to floyd to cardinal and back to 4th. i have no idea how we had that much energy. but neways.. it was time to sleep!

elizabeth woke me up this morning and told me how she called Joe's and talked to Ed about getting her job back. i thought well if she just got off the phone with him then i should call too. so i did (in my sleepy voice). after a while of him joking on me i was off the phone and had a job. BUT i told him there was NO way i could work thunder cuz i had friends coming in from outta town, which is true cuz kristen and bilson are coming down. im calling ricco tuesday so he can put me on the schedule.

SOOOO... ive been reading my book, I LOVE IT!! its really good and interesting to me, im almost halfway through :) Ive also been practicing my french, im so proud of myself!!
well, i need to get off here and take a shower and then call kristen back (she might come into town tonite)... i went to play tennis with sam earlier and havent taken one since.

PS... I HOPE EVERYONE IS OK FROM THE STORM!! woo-hoo, my street was labeled on tv! that NEVER happens since i live back up in a neighborhood!
ok, so i decided to actually write, i havent been updating like i used to.
Current Location:

home

Current Mood:

dirty and needing a shower

Current Music:

tv
Your Inner Child Is Surprised
</td></tr><tr><td bgcolor="#CCCCCC">
You see many things through the eyes of a child.
Meaning, you're rarely cynical or jaded.
You cherish all of the details in life.
Easily fascinated, you enjoy experiencing new things.</td></tr></table>
table width=350 align=center border=0 cellspacing=0 cellpadding=2><tr><td bgcolor="#999999" align="center">